4th Heidelberg Conference Neural Therapy 2018
21 to 24 June 2018
Therapy with local anesthetics
Meeting for students, doctors, scientists.
Theme 2018: "Neural therapy and silent inflammation"
"I am very satisfied and I have been able to collect many new impressions and above all experiences from the speakers and also participants."
"We were able to discuss questions that are gathered over the year, and decisions that had to be made so far, at the conference with colleagues and colleagues. This event is the best place to deal with all topics in and around the field of neural therapy to learn and share."
Hermann S. from Heidelberg
The academic standard of our meeting, the exchange between speakers, physicians and students and the lovely Heidelberg summer, have all been appreciated by our participants since 2014. From research directly into practice – International experts from selected experts from the basic sciences, hospitals and practices will present their recent findings. Particular emphasis will be given to direct implementation in your everyday practice. The "Basic Certificate" from University Heidelberg, in conjunction with DGfAN e.V., can be acquired at the congress.
We're looking forward to seeing you in Heidelberg next June!
Dr. Stefan Weinschenk Prof. Dr. Hubert Bardenheuer
Greeting from Prof. Dr. Dr. h.c. Manfred Zimmermann
Professor of Physiology, University of Heidelberg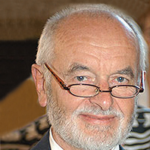 Dear Participants,
Neural therapy was born more than 100 years ago from the observation that short-acting local anesthetics often bring about long-term analgesia. This is frequently accompanied by anti-inflammatory and other curative effects. Despite the fact that it is widely practiced, neural therapy remains a controversial topic. To this day there is no standardized documentation of the results of neural therapy, and no modern scientific substantiation for the complex interaction between the neural immune systems.
Local anesthetics have a wide range of molecular effects; besides inhibiting stimuli transmission, they also prevent the release of pro-inflammatory neuropeptides from sensory nerves, act on cannabinoid receptors, and much more. The HUNTER Group seeks to advance these findings and set new standards in their application and interpretation.
I welcome you to the second Heidelberg Conference Neural Therapy 2016 and wish you many new insights and skills for your medical routine.
Prof. Dr. Manfred Zimmermann
Honorary Chairman of the HUNTER-Group
Greeting from MR Dr. med. Rainer Wander
Honorary President of DGfAN e.V.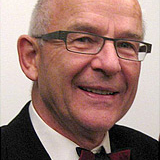 Dear Participants,
Neural therapy is the most commonly used method of complementary medicine in resident practices. At the same time, very little research exists about this interventional method, with which doctors are often achieving unexpected success in routine therapy. The HUNTER Group has given itself the task of bridging the gap between science and practice.
This year, numerous prestigious experts from the basic sciences and various practices will report on neural therapy in their respective fields. In the basic and advanced courses it will be possible to learn practical skills, refine existing knowledge and expertise, and be examined for the Heidelberg University Certificate for Neural Therapy.
I look forward to spending two exciting conference days with you, and hope the knowledge gained here both enriches and fulfills your everyday medical practice.

MR Dr. med. Rainer Wander
Honorary President of DGfAN e.V.